O
BIOGRAPHY
G
O
Award winning Mezzo Soprano Gina Oberoi has extensive experience in Opera, Oratorio and concert platforms in both Ireland and abroad. She has performed in Germany, Italy, Romania, France Japan and the Czech Republic.

In Ireland she has performed at the Waterfront Concert Hall in Belfast and multiple performances with the RTE Concert Orchestra and Symphony Orchestra at the National Concert Hall and major concert venues in Dublin. She has also performed on RTE Lyric FM. In September 2018 Gina sang the role of Jackie Kennedy in the Bord Gais show "Callas". Gina was also invited to perform at the launch of the 2017 and 2018 Bealtaine Festival in Ireland. Following this, she subsequently gave a series of recitals as part of the festival. Gina was the soloist at the one hundredth year anniversary concert given by the Irish Embassy in Bucharest to commemorate the 1916 Rising.

Gina has performed many sacred works in both Ireland and Europe with prominent choral societies, including Handel's Messiah, Handel's Israel in Egypt, Handel's Dixit Dominus, Mozart's Requiem, Mozart's Mass in C Minor, Mozart's Vesperae Solennes de Confessore, Bach's Mass in B Minor, Bach's St John's Passion, Bach's St Matthew's Passion, Pergolesi's Stabat Mater and Forrest's Jubilate Deo and Durufle's Requiem.

On the Opera stage her roles includes Flora from Verdi's La Traviata, Cherubino from Mozart's Le Nozze di Figaro, Rosina from Rossini's Il Barbiere di Siviglia, Hansel from Humperdincks's Hansel and Gretel, Ariodante from Handel's Ariodante, Stefano from Gounod's Romeo and Juliet, Annio and Sesto from Mozart's La Clemenza Di Tito and Idomeneo from Mozart's Idomeneo.

Gina received honours in her Bachelor's and Master's degrees in Music from the DIT Conservatory of Music and Drama. She received coaching at the the Bayrische Staatsoper Munich and the National Opera Studio London. Gina is also a Company Artist with Cork Opera.
Repertoire
''Gina Oberoi soared with sublime music and majesty''
Jubilate Deo, Wexford People
O
MUSIC
G
O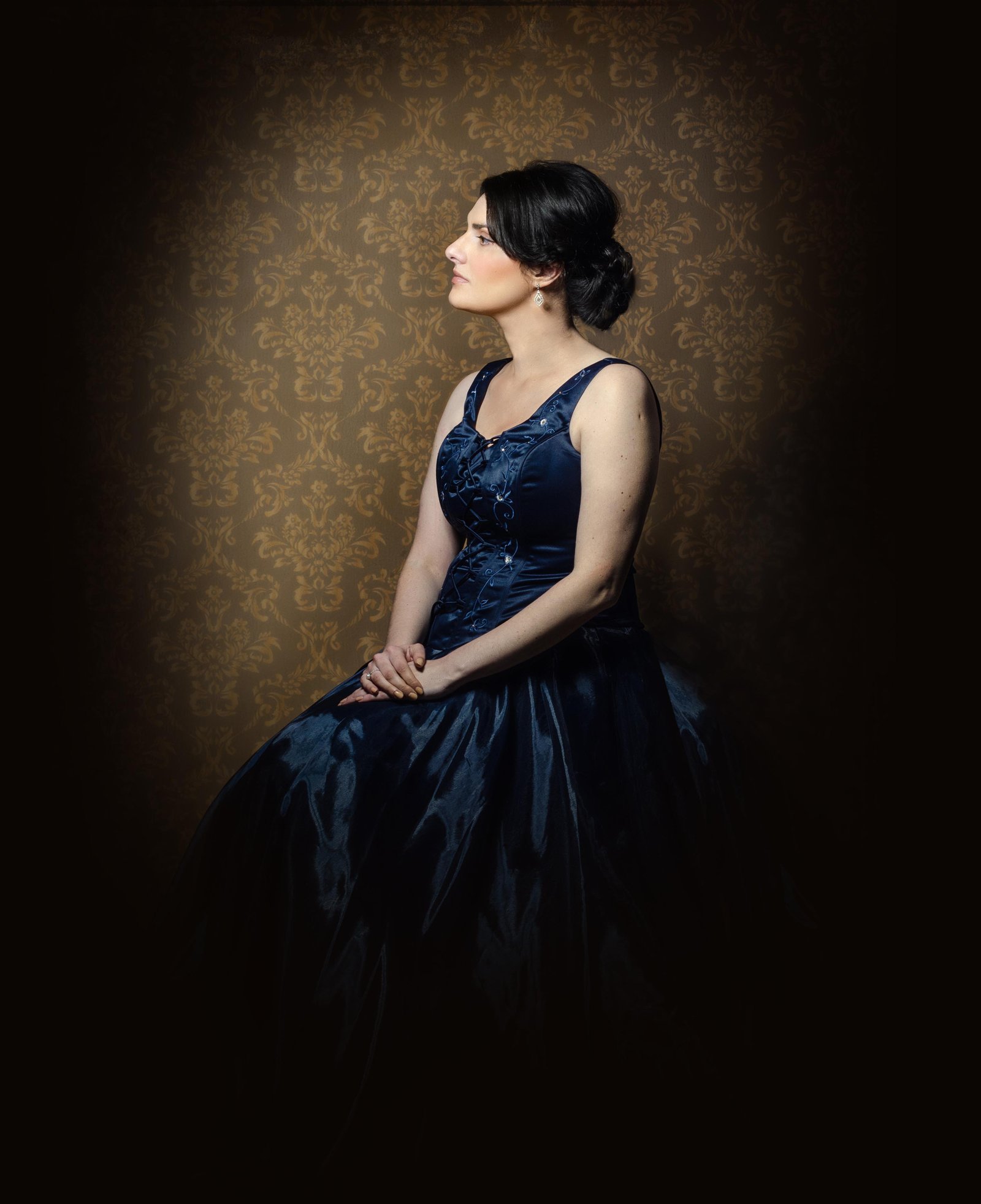 Mozart
Mendelssohn
Handel
Gounod
Woe unto them who forsake Him - Elijah
Svegliatevi Nel Core - Giulio Cesare
Deh Per Questo Instante Solo - La Clemenza di Tito
Que fais tu, blanche tourterelle? - Romeo et Juilette
O
EVENTS
G
O
APR
17
Elgar Sea Pictures & Respighi il Tramonto
Friday, 17 April 2020 ⋅ 1:00 – 2:00pm
John Field Room, NCH, Dublin
FEB
15
Hayden Kleine Orgelmesse & Missa Brevis
Saturday, 15 February 2020 ⋅ 7:30 – 9:30pm
Monkstown Church, Dublin
24
MAY
Vivaldi Gloria with Cantairi Voices
Sunday, 24 May 2020 ⋅ 7:00 – 8:00pm
Pillar Room, Rotunda Hospital, Dublin
O
GALLERY
G
O
O
REPERTOIRE
G
O
Oratorio and Concert

Elijah - Mendelssohn
Mass in B Minor – J.S. Bach
St. John Passion – J.S. Bach
St. Matthew Passion – J.S. Bach
Weihnachts Oratotium – J.S. Bach
Jubilate Deo – D. Forest
Requiem - W. A. Mozart
Mass in C Minor – W.A. Mozart
Stabat Mater – Pergolesi
Messe Solennelle – G.Rossini
Dixit Dominus – G.F. Handel
Judas Maccabaeus – G.F. Handel
Messiah - G. F. Handel
Gloria - Vivaldi

Frauenliebe und Leben Op. 42 - Schumann
Lieder eines fahrenden Gesellen - Mahler
Poème de l'Amour et de la Mer - Chausson
Sea Pictures, Op. 37 - Elgar
Il Tramonto - Respighi
Deux Poèmes de Guillaume - Poulenc
Le Bestiaire - Poulenc
Opera Roles

Annio - La Clemenza di Tito - W. A. Mozart
Ariodante - Ariodante - Handel
Cherubino - Le Nozze di Figaro - W. A. Mozart
Charlotte – Werther – Massenet
Dido – Dido and Aeneas - Purcell
Dorabella - Così fan tutte - W. A. Mozart
Florence Pike - Albert Herring – Britten
Hansel – Hansel und Gretel - Humperdinck
Ino - Semele - G. F. Handel
Idamante - Idomeneo - W. A. Mozart
Kate – Pirates of Penzance – Gilbert and Sullivan
Mercedes - Carmen – Bizet
Orfeo – Orfeo ed Euridice - Gluck
Orlofsky – Die Fledermaus – J. Strauss
Mercedes - Carmen - Bizet
Niklausse - Les Contes d'Hoffmann - J. Offenbach
Rosina – Il Barbiere di Siviglia - Rossini
Sesto - Giulio Cesare - G. F. Handel
Sesto - La Clemenza di Tito - W. A. Mozart
Siebel - Faust – Gounod
Stefano – Roméo et Juliette – Gounod
Zweite Dame - Die Zauberflote - W. A. Mozart